KRP Services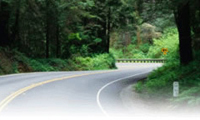 At Kreifels Retirement Planning (KRP) our most important service is to help our clients have a greater feeling of financial security using "safe money solutions." If you are like the vast majority of those with whom we work, you are most concerned about your health and making sure you do not outilve your nest egg. All of our services are intended to help clients enjoy the most secure and enjoyable retirement possible.

Retirement Planning
Too many individuals and couples do not have a specific plan to achieve their retirement goals. We take the time to make sure we understand our clients' specific objectives, and then provide a clear picture of the current status of your estate planning documents, insurance benefit needs and expectations, real estate, business assets, retirement accounts, emergency funds and income needs and expectations. The results are summarized in a KRP Personal Estate Profile, a document that is updated regularly - by both you and one of our professionals.
Investment Protection
Once a retirement plan has taken shape, the professionals at KRP can offer a wide variety of detailed solutions to help you protect your principal and still take advantage of market growth.
Insurance Planning
KRP has extensive experience in helping clients manage the estate-impacting risks of market volatility, the untimely death of a spouse, long-term care expenses, income and death taxes, and other unanticipated situations. We develop thoughtful risk management plans by using various types of insurance to meet the needs of clients and their loved ones.
Legal Protection
Thanks to our affiliated law firm, Frank A. Kreifels & Associates, KRP is able to provide necessary Durable Powers of Attorney for Health Care and Finances, Living Wills, HIPPA Authorization documents, Revocable Living Trusts, Irrevocable Tax Avoidance Trusts, Charitable Trusts, Last Will & Testaments and other legal tools necessary to protect your estate.

Our Questions to You:
Has your financial advisor shown you how to invest without risk and with protection from creditors?

Has your financial advisor shown you how much income is at risk if your spouse predeceases you, and how to replace this income using someone else's money?

Has your financial advisor shown you that the IRS has provided a tax-advantaged exit strategy on your IRA's & annuities?

Has your financial advisor shown you how to Arbitrage your IRA & annuity accounts by using after-tax withdrawals to purchase life insurance that passes income tax-free to your heirs?




ALL OF THIS IS PART OF WHAT WE DO!