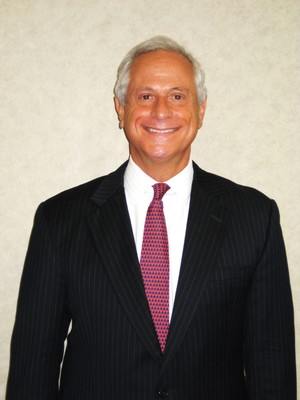 Frank A.
Kreifels
Founder & President
Personal Background

Mr. Kreifels is the Founder & President of Kreifels Retirement Planning, Inc. He actively oversees the design and implementation of client retirement and estate planning strategies to meet their objectives.

Mr. Kreifels has 32 years of professional experience, including serving thousands of clients as a retirement planner and estate planning attorney throughout Nebraska.
Frank lives in Omaha, Nebraska, with his wife Carolyn. They have four children and two grandchildren. His interests include reading, movies, golf, ping-pong and taking long walks with his wife, Carolyn.

Educational Background:

Frank received the degree Bachelor of Science in Business Administration (BSBA), majoring in Finance, in May 1974, and the degree Master of Business Administration (MBA), majoring in Finance and Accounting, in July 1975, both from Creighton University, Omaha, Nebraska. He was elected Vice President of Creighton MBA Associates, the nationwide network of Creighton MBAs. Frank attended the University of Colorado School of Law, Boulder, Colorado, and received the degree of Juris Doctor (JD) from Hamline University School of Law, St. Paul, Minnesota, in December 1977. He attended law school on scholarship, was on the Dean's Honor Roll and was elected a Trial Justice of the Student Judiciary.


Professional Background:

Frank was admitted to the Nebraska State Bar Association in March, 1983. He served NCR-Comten, St. Paul, Minnesota, as Staff Attorney, where he assisted in the administration of company common stock plans and pension plans. He served as General Counsel & Secretary of Foxley & Company, at that time the world's largest independent cattle feeding operation. In this position he assisted with administration of company loans and investments valued in the hundreds of millions, and was also attorney for the company's wholly-owned bank. He also served as Executive Vice-President & General Counsel for Dale Beggs Real Estate Development Company, Omaha, Nebraska, where he facilitated ongoing management and liquidation of properties for the lenders and investors.
Frank currently serves as President of Kreifels Retirement Planning, Inc., Omaha, Nebraska, for which he has been the recipient of many national achievement awards and enjoys a Better Business Bureau (BBB) Accredited Member Rating of A+ as an Honor Roll Member for many years, exemplifying excellence in customer service.

Frank was a Project Coordinator for the Nebraska Republican Party; was appointed Nebraska State Reporter to the "American Agricultural Law Update;" and is listed in Who's Who in America, Who's Who Among Emerging Leaders, and Who's Who in American Law. He has been a featured speaker on taxation attended by CPA's for their continuing education credit. He was featured in the Midlands Business Journal in a 2004 article entitled, "Look for Independence, Integrity, Experience in Retirement Planner," and in a 2008 article entitled, "The Earlier the Better in Planning for Retirement and Business Succession." He was featured in the retirement planning industry magazine Straight Talk, and has been quoted in the Lincoln Journal Star on the subject of retirement and estate planning.