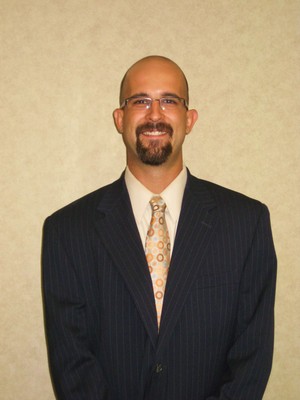 Kevin P.
Gleason
Attorney-at-Law
Educational Background:
Kevin attended Creighton University on scholarship and graduated from the College of Business Administration, receiving the degree BSBA with a major in Finance. Kevin was on the Dean's List and Honor Roll three semesters and participated in the Anna Tyler Waite Leadership Program for three years.

He received his Juris Doctor (J.D.), with Business Law Concentration, from Creighton University School of Law. In law school, he was the recipient of the Frances M. Ryan Minority Scholarship and was the Vice President of Finance for the Business Law Society.

Professional Background:
Kevin served the Creighton Fund as a fundraiser and student ambassador to Creighton University's alumni for six years while attending undergraduate and law school. He held positions as a Fundraiser, Leadership Assistant and Supervisor of Training, while also personally securing over $165,000 in donations to the University. He was voted Caller of the Year in 2004 by the Leadership Staff. In 2005, he was a Top 5 fundraiser and also held the highest pledge percentage that year among 60+ fundraisers for the University.
Kevin obtained his Series 6 and Series 63, along with his Nebraska Producers License after completing law school. Kevin currently practices law as in-house counsel for the law firm of Frank A. Kreifels & Associates. His law practice primarily focuses in the areas of Estate Planning, Probate, Post-death Administration of Trusts, Guardianships and Conservatorships, Real Estate, Business Planning, Taxation and Family Law.

Personal Background:
Kevin grew up in Bellevue, Nebraska, with his mother, Debbie Gleason, and father, Rich Gleason, and his brother, Eric. Kevin enjoys spending time with his grandparents, who, along with his parents, have been instrumental role models and strong influences in his educational and professional development. He also enjoys playing golf with his dad and brother, and is an emphatic college football and professional baseball fan. Kevin enjoyed most of his childhood playing competitive soccer from age 6 - 18 and has been a soccer referee since he was 13. He continues to referee soccer games for Nebraska and Iowa high schools, in addition to competitive youth leagues. He now has 14 years of experience and referees over 50 evening and weekend soccer games per year.